Let Us Help You Get Justice
Personal Injury attorney, Don Cary Collins has been helping the Belleville, Illinois community for over 40 years. He has experience in many diverse forms of personal injury. From automobile accidents to wrongful death. Regardless of your situation, Don Cary Collins is ready to review your case and work towards the best possible outcome. Our office will do what we can to earn you compensation for your injuries or for justice for the loss of a loved one.
Injuries can occur anywhere at any given time. Often these of-out-of-blue injuries are a result of other people not taking the proper precautions of keeping their property or personal belongings taken care of. This can be someone's personal property or a public place such as the grocery store. The simplest example is when someone neglects to place a wet floor sign and then someone falling and hurting themselves as a result.
Depending on the situation and the degree to your injuries you might have enough evidence to sue and more forward with a personal injury claim. If you find yourself in pain due to a similar situation, please call our office and we will be happy to review your case.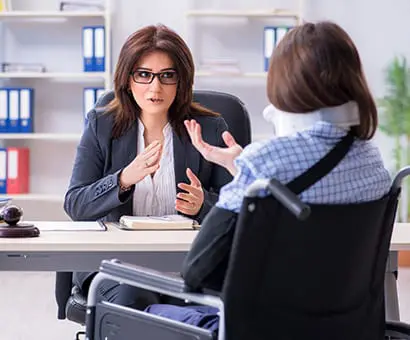 Get started on your case today! Regardless of your situation, the office of Don Cary Collins is flexible and has your best interest in mind. If you have sustained injuries that keep you from coming to the office, we also offer phone consultations and can even make home or hospital calls and appointments. Fill out our
contact form
to get started or call our Belleville, Illinois office to speak with a representative. If standard business hours do not work for you, Don Cary Collins can also meet with you on the weekends with an appointment. It is important to note that the office of Don Cary Collins is a general practitioner in all legal cases. If you need legal assistance on any form of law, please call our office and will be happy to assist you in the process of moving forward with your case. The office of Don Cary Collins is passionate about serving justice to those who have wronged you as well as allowing our clients the second chance or compensation that they deserve.