Wrongful Citations & Driving Privilege
The Phases of Traffic Law
There are many traffic law violations one can make when on the road in Belleville Illinois. From speeding tickets, seat belt tickets, stop-sign tickets, and other moving violations, Don Cary Collins is here to assist you in appealing wrongful citations. A certain amount of moving violations can result in the loss of your driving privilege. If this is you, and you feel like you have been wrongfully ticketed, please contact us and we will review your case for free. We have been assisting people with their traffic law cases in the Metro-East area for years and want to make sure that you are not permanently charged or fined for a wrongful citation.
However, if you are guilty and are looking for legal assistance in preventing long-term consequences, we will also review your case. The sooner you file with us after your citation is issued, the easier it will be for us to fight for your case. Call us today to schedule an appointment.
An Attorney That is Here for You
At the office of Don Cary Collins, we promise that you will have an attorney who is here for you through every stage of your case. We want you to know that you are not alone, and we have been working on traffic law cases for over 40 years. Talk to us and can have your driving violations examined and choose the best actions moving forward together.
Please, reach out to us if you have been ticketed for any of the following reasons: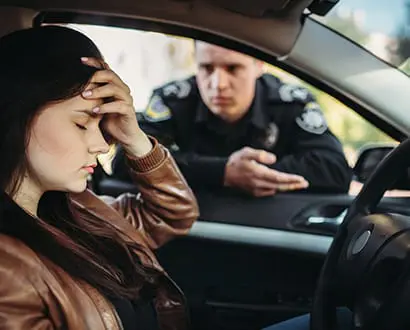 The office of Don Cary Collins takes all cases seriously and we can promise that you will have an attentive, passionate, and compassionate attorney fighting alongside you. If you have any questions or would like to schedule an appointment, please fill out the contact form or directly call our office to set up your free consultation.