If you are unfortunate enough to get into a car accident in the Belleville, IL area, one thing that could possibly happen is that you may suffer from a back or neck injury. If this is the case, you may need a significant amount of compensation to help pay for any treatment that you may possibly need. Even with insurance adjusters being skeptical of your certain injuries, neck and back pain is disabling and can have a hugely significant impact on your life since it does impact how you move your body. If this does happen to you, you may need to consider pursuing your legal options.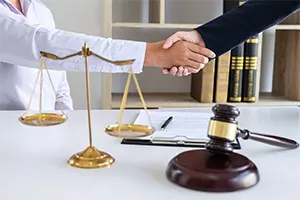 What is the Average Car Accident Settlement for a Neck or Back Injury?
The amount of back-and-neck settlement awarded for your injuries depends on several factors. Each of these cases is unique, so no true average does exist for settlements of judgments. Your injury settlements could be a range of 10,000-100,000 depending.
How Insurance Companies are Handled
Insurance companies are business to make money by paying the lowest accident claims that they can. For this, they will investigate your accident as closely as possible and try to deny your injuries as much as they can. They may even use a pre-existing medical condition to decrease the settlement value of your specific case. Injury attorneys will not let this happen and will fight for your claims every step of the way.
Why Purse and Injury Settlement
Insurance company representatives may offer you a settlement soon after your accident. While the offer may seem like a large amount, it will mostly not cover any future expenses. These injuries are painful and as such, often require pain medication. Many personal injury attorneys agree to represent clients with a guarantee of "if we don't win, you don't pay." This means there are no fees unless they secure compensation.
Below we have two key reasons why you should not accept the first offer and pursue compensation: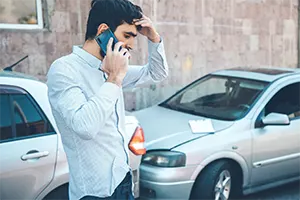 Lost Wages: A back or neck injury can cause you to force yourself to slow down. However, it can also prevent you from working entirely, which results in losing your wages. This is even true with office jobs, as you turn your head and have proper posture. Also driving to work could be troublesome if you have a neck brace on as you would not be able to see.
Accountability: No one should be paying out of pocket for any medical expenses caused by another driver's carelessness. To help assure that the neglectful driver never does this again, you will want to make sure they are held responsible for their actions.
Focusing on your health during this time needs to be your top priority. These legal details, statements, and court filings are best left to a trusted attorney. Give our team at the Law Office of Don Cary Collins a call today!