When it comes to a personal injury case in Belleville, IL, there is no real winner. This is because the at-fault driver will face steep insurance premiums, the weight of having harmed someone else, and even criminal charges or a loss of their license. On the other hand, the injured person faces medical bills for treatments, pain, suffering, the healing process, as well as dealing with the new reality post-crash. They also may be dealing with a tragedy such as losing a loved one.
When you receive a settlement, it is not like "winning" a game. In personal injury cases, moving on may mean that you the reckless driver need to be held accountable for your actions and you are due to receive monetary compensation. Those who have a strong case will be able to receive the lifesaving and healing medical care that they need. Personal injury claims can help the survivors of accidents move on when the lawyer accounts for all of their needs.
Personal Injury Case Medical Bills
The main reason why personal injury cases are persuaded is to help ensure that the injured person can receive the medical care that they need in order to move on from the accident. A client and their medical provider will determine what medical care is best for them. This information is then shared with the personal injury lawyer. There is a team of legal staff that will then add up the medical bills, which are sometimes referred to as "specials". The medical bills then get filed in a Stowers Demand
Lost Wages
After the crash, a client may have to spend time away from work, recovering at home or in the hospital. This can cause a loss of work and wages to occur. If the crash is severe enough a person may never be able to fully return to work. The client could one day be able to return to work. However, they could not be able to return to their full work capacity for a long while.
Personal Pain & Suffering From Your Personal Injury Case
The auto accident can cause severe and life-changing trauma. Pain and suffering are usually considered in these personal injury cases. Pain and suffering can be calculated as a multitude of specials, which can include medical bills and lost wages.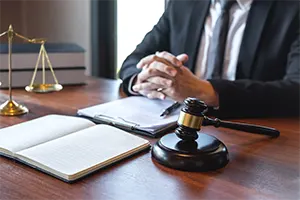 In order to build a strong personal injury claim, you will need the assistance of a lawyer. With the attorney's help, they will be able to make sure that you always know the worth of your claim, keep track of your medical records, as well as negotiate on your behalf. The work that is most important for you is to attend doctor's appointments and avoid any potentially damaging activities. This can include posting misleading information on social media platforms.
If you are in need of a personal injury attorney to assist you with your claim give the office of Don Cary Collins a call today!