Roles Of Insurance In An Automobile Accident
Did you contact your insurance company after your accident? Are you curious about what they do? After an automobile accident, besides contacting a lawyer, it is always beneficial to contact your insurance company. They will investigate the accident, determine who is at fault, and who will end up paying the expenses of damages and possibly more.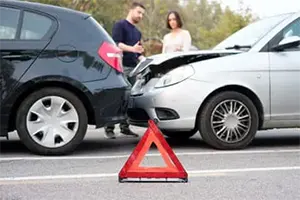 Investigator
First, your insurance company will investigate your claim. A police report is the most beneficial way for them to receive information regarding the vehicle accident. Using your own words may be biased and could contradict the other person's story, in turn making the story unreliable. Turning in photos you took from the accidents, and of all cars, is a good idea. This, as well as, information from the others involved in the accident will help your insurance company out a ton.
Since the insurance company was not there at the time of the accident, handing over this information will give them a good lead in determining who is at fault for the accident.
Be sure to only give them facts, and information that pertains to the accident.
Determine Who's At Fault For The Automobile Accident
After investigating the accident, the insurance company will decide who was at fault for the collision. The driver who caused the accident will usually be the one who is in charge of all the damage repairs, and expenses.
To help determine who is at fault your insurance company will use these three types of negligence:
Modified Comparative Negligence
Pure Contributory Negligence
Unfortunately, like most states, Illinois is an at-fault based state and therefore, somebody will be responsible for causing the vehicle accident, and thus have to pay for all the expenses of car damage, medical costs, and any other expenses that may arise.
If you ever run into any problems and need help, don't hesitate to call your local O'Fallon, IL lawyers at the Don Cary Collins office.