You've spent months preparing for a hearing with the Illinois Secretary of State to get your driving privileges restored after many years of having a revoked license. You've done everything asked of you including completing treatment, classes, and an evaluation. However, the big day arrives, and you find out you have been denied your request. The denial is not only for reinstatement but also for a restricted driving permit (RDP).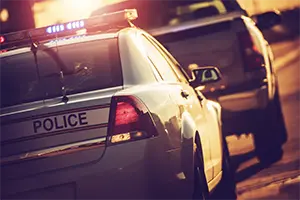 The license reinstatement attorneys at The Law Office of Don Cary Collins are here to help. We have represented thousands of drivers in the Belleville, IL area. Some of our clients have previously had hearings either on their own or with another attorney and were denied. As a result of this, we have had many opportunities to review prior denial orders. We have the experience to tell you why people are being denied their driving privileges.
The Top Four Most Common Reasons Why You Are Denied
The petitioner is classified as high-risk and has failed to document or demonstrate an adequate support system.
Petitioners who are classified as drug or alcohol-dependent are required to demonstrate an ongoing recovery or support program. They also are required to document involvement in those programs through letters from the support group. These letters must contain certain minimum information as required by the Illinois Secretary of State's rules. Many petitioners often fail to meet these requirements, especially in the care of "non-traditional" support systems such as the church of family and friends. Petitioners who are involved in these support groups often are unable to explain how their involvement assists them in maintaining their sobriety and abstinence.
The petitioner fails to properly acknowledge the existence or reasons for a drug or drinking problem.
Petitioners who have been diagnosed as significant risk or above have usually gone through a treatment program. These programs are designed to assist them in developing an understanding and acknowledgment of the nature and extent of their drinking or drug problem. The inability to acknowledge and explain the reasons and nature behind their problem and how it relates to their DUI will cause the issues. This will cause the Secretary of State to call into question the effectiveness of your completed treatment and may require additional treatment.
The petitioner's testimony is inconsistent with the information that is contained in the evaluation.
Even in cases where the drug or alcohol evaluation is properly prepared, the testimony at the hearing can be different from the information in the evaluation. This may have to do with prior DUI circumstances and facts. This can include the amount of alcohol consumed, the drug and alcohol history, and the drug and alcohol symptoms experienced. There are also numerous other discrepancies that can affect the consistency as well.
The drug and alcohol evaluation does not support the assigned level of classification.
Under Illinois law, which affects the Belleville, IL area, A petitioner can belong to 1 of 5 classification levels. This is based on factors such as arrest history, drug and drinking history, BAC levels, and even symptoms of dependency and abuse. This classification system is complicated and technical, which can cause mistakes to be made. However, this also means that the Secretary of State will often find differences between the reported symptoms and the levels. This can cause issues and can prevent you from getting your driving privileges back.
Contact One of Our Driver's License Reinstatement Attorneys
At The Law Office of Don Cary Collins, our driver's license attorneys have a reputation as leaders in the Belleville, IL area. We understand the hardships that are faced by those who have lost their driving privileges. This is why we are here to help you, similar to how we have helped thousands of other clients. If your driver's license is revoked in Illinois, make sure to give us a call today!