One of the first and most important steps when filing a personal injury claim in Belleville, IL when trying to get compensation for an accident that was not your fault, is to file that claim with the person at fault's insurance company. You will have to present your case to that insurance carrier, and you will need to negotiate a fair settlement. Insurance companies may offer you a lowball settlement amount or they may just refuse to settle no matter how strong your case is.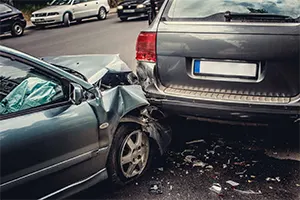 If your case was denied, you will have to take the case to court and present the case to the judge or jury. Trials are a multiple-step process that includes things like litigation, discovery, filing a lawsuit, and more. You need to file the lawsuit before the required deadline. Failing to do so means you will lose the ability to gain compensation. It's important to get a personal injury lawyer to help you with your case. We will be listing more information you need to know when pursuing compensation for your injuries after an accident.
Personal Injury Lawsuit Process
Your personal injury lawsuit is a request to have your case decided by a court. There are some steps involved in that process:
Filing a Complaint: Filing a complaint with an Illinois civil court is the first thing you need to do. Your complaint is a document explaining why you want the legal system involved and what you are hoping to receive out of it.
Discovery Phase: Once you enter the discovery phase after you submit your complaint, you or your personal injury lawyer if you have one will start preparing for the trial. Your attorney will share information with the at-fault party's legal representative. This information contains any documents or evidence. This is done so both involved parties will know what will be brought up in the courtroom.
Pretrial Disposition: Before the trial starts, you can try to negotiate a settlement with the insurance company one last time. Mediation is an option you can pursue if you need an alternate resolution to your case. With mediation, a neutral party will handle discussions between your lawyer and the legal team of the insurance company. The mediator will aim to keep conversations on topic and help both parties understand their goals.
The Trial: If you cannot resolve your case in any other way, you will enter the trial. When you're at the trial, your lawyer and the legal team of the insurance company will give their arguments to the court. They will present evidence, facts, and whatever else is needed to support their case. After everything has been presented, the judge or jury will need to decide if you can receive compensation for your injuries.
Requirements for Car Accident Cases in Illinois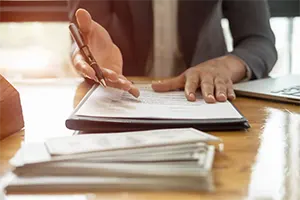 In the state of Illinois, you only get 2 years after the accident that injured you to file a lawsuit. With all the other steps in the process, you need to actively work on filing your lawsuit as quickly as you can before the deadline. Trying to pursue compensation after the deadline means the other party can simply have it dismissed, or the court will just throw it out.
Don't run out of time working on your personal injury claim. Contact our team over at the Law Office of Don Cary Collins today and we can help you with your case.