There is a variety of possible outcomes and consequences resulting from receiving a second DUI arrest in Belleville, IL. Usually, the consequences depend on the overall outcome of your first DUI. A majority of people arrested for a first DUI automatically get their driver's license suspended for 6 to 12 months. This all depends on whether they failed or refused a chemical test. This is commonly referred to as the Illinois Statutory Summary Suspension Law. Another thing is that many first DUI arrests will end up in court supervision for a period of 1 to 2 years. If you successfully complete the court supervision conditions a conviction will not be entered. These can include payment of court costs/fines, treatment, community service, and victim impact panels.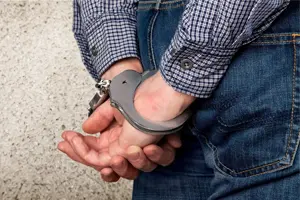 However, in Belleville, IL, you can only receive court supervision for a DUI once in your lifetime. As a result, this means you will be faced with limited options when it comes to a second DUI charge. Ultimately you will have the choice of pleading guilty and receiving a conviction or pleading not guilty and going to trial. If you plead guilty you can deal with either a conditional discharge or probation. However, if your plea is not guilty you can try to negotiate a plea to reduce the DUI charge to just the offense of Reckless Driving.
Criminal Repercussions for A Second DUI
The possible repercussions for a second conviction can include up to a year in jail, and a fine up to the amount of $2,500 plus court assessment fees. Other possible penalties can include community service, treatment, and attendance at a victim impact panel. Both are very common penalties and can often be required by the court sentence. In some situations, as well, a secondary DUI charge may be classified as a felony, which carries a penitentiary sentence and fines that can cost up to $25,000.
Driver's License Penalties for a Second Charge
A second case will typically result in another suspension of your driver's license. If your previous DUI was within 5 years and you deny taking the breath test for your new one, this can cause your suspension to last 3 years. If your previous DUI was within 5 years and you fail the breathalyzer test on your new incident, the suspension will last a year.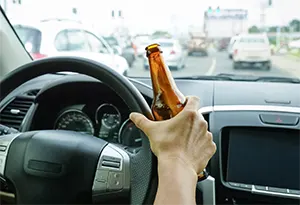 Also, If you are convicted of a DUI, your driver's license will be revoked for a minimum period of at least 1 year. A full license reinstatement or hardship permit is not possible until you have appeared for an administrative hearing before the Illinois Secretary of State. This can be a complex process, however, having an attorney with the expertise of navigating these requirements is helpful.
Contact Us for Assistance with a DUI Case
We at The Law Office of Don Cary Collins are here to help all clients who are dealing with DUI cases, whether it be your first or your second. We are here to make sure you get the proper representation and legal counsel that you deserve!