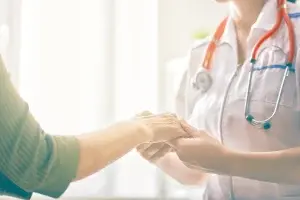 One of the questions that many workers who have been injured in Fairview Heights, IL wonder is if they are allowed to see their own doctor for worker's compensation. The fear that many workers have is they will have to go to an unfamiliar doctor chosen by their employer. In a typical worker's comp case, you should be allowed to pick your own doctor, however, your employer or insurance could have medical providers picked out for you already. There are other situations where you will not have the choice of which physician you see.
Independent Medical Evaluations (IME)
An independent medical evaluation (IME) may be ordered by your employer while you are still receiving working compensation benefits. In the process of an IME, you will have to see a doctor who was selected by your insurer or employer. This doctor will be in charge of evaluating your injuries and any disabilities you suffered in order to provide a second opinion. In an IME, that second opinion can never be used against your benefits, however, it can be used to start further investigations into your injuries when discrepancies are noted.
In Medical Emergencies
In the event that you are severely injured at work, you will most likely be taken to the closest emergency room in Fairview Heights, IL to receive medical treatment. If you have been made unconscious or cannot respond, you won't be able to make the decision to see your own doctor first. After emergencies like this, you may still be able to have the option to have your workers' comp case and treatments moved to your own doctor instead of being your employer's choice.
When Your Claim is Denied
If an insurance company or an employer suspects you may have deliberately caused your work injury or you were acting negligently when it happened, your worker's compensation claim could be denied. When that happens, you can see your own doctor, but you will have to pay for their services using your health insurance as usual. Even if your claim is denied, you can challenge the denial and continue to receive the benefits that you deserve for your injuries.
If you are looking for a reputable attorney who can help you with a worker's compensation lawsuit to help you get reimbursed for all the medical treatments you had to receive after your workplace injury in Fairview Heights, IL, give our team of experts over at the Law Office of Don Carry Collins a call today!